I've finally finished my little girls play kitchen. I knew I had to make one of these the minute I saw
this post
on Out of The Crayon Box. I've had to wait until my daughter was 1) old enough to play with it and 2) there was room for it in her room, to actually build one. Meanwhile I collected as many images as I could find to inspire me: Here's my
pin board
if you want to check it out.
So the day came this June when I could do this little project and I've been so excited to share it. I wanted it to look kind of like a 1930s kitchen since her room is done in all vintage. I painted it jadeite green and bought some vintage looking knobs. I also painted the front of the 'fridge' door in chalkboard paint for a little extra fun. The vintage hot pads came from a local antique store - thanks to gram.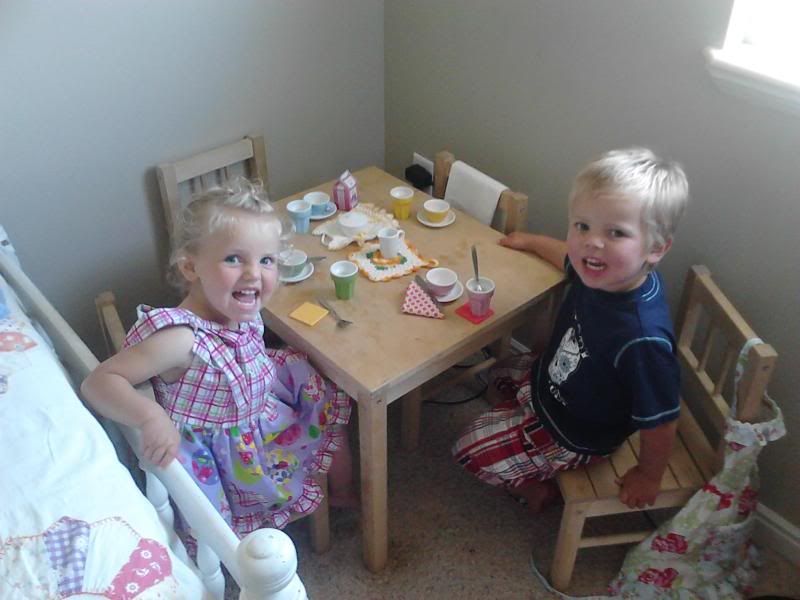 I bought the canister and tea pot at DI (thrift store) and dishes at IKEA. All of my kids have had a blast playing restaurant and making dinner. Next up will be to use the vintage inspired fabrics that my mom used for her adorable apron to make a ruffled curtain for under the sink, and then to paint her table and chairs robin egg blue.